15% OFF Photo Organizing & Photo Scanning Packages from Judy Bujold El Dorado Hills

01/06/2017 05:25PM ● Published by Mark Mendelsohn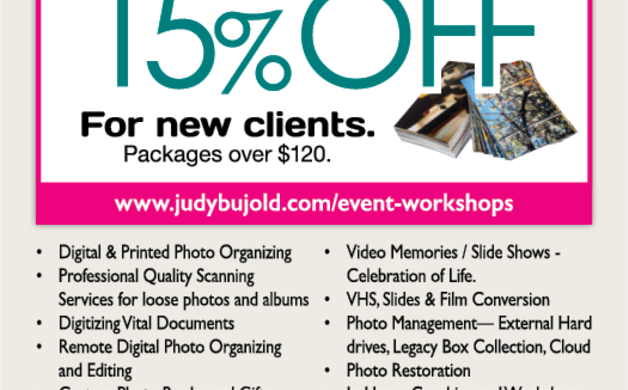 Are you struggling with photo accumulation on your cellphone, laptop, iPad, tablet or even worse...in several shoe boxes?
As a Professional Photo Organizer, we assist you with a plan to future proof your collection of photographs and vital documents.
Or as a Professional Photographer, we can also create new memories to share and tell your stories before they are lost.
Shopping
,
Home
,
Today