25% to 60% OFF Sale At Berilian Jewelers, Folsom

01/05/2017 12:01PM ● Published by Mark Mendelsohn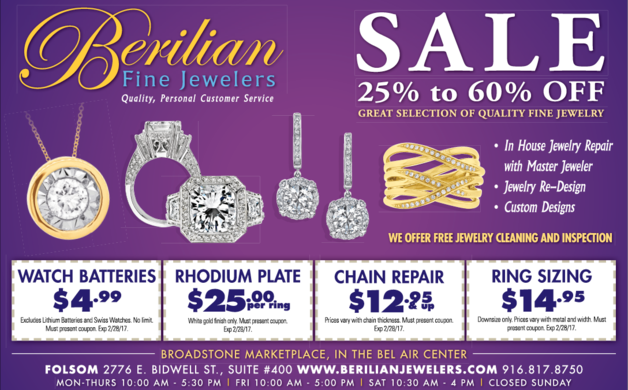 Why Choose Berilian?
In House Repair Center – Our Repair Center offers a range of services such as Ring Sizing, Rhodium Plating, Diamond and Stone Settings just to name a few.
Master Jeweler – If you have an existing piece that you would like to enhance, or a diamond or other gemstone you are looking to upgrade or remount, then we are the place for you.
Secure & Fast – Handled with extreme care, our onsite master jeweler is able to expedite your requests without having to ship your jewelry offsite.
Shopping
,
Today