$5 Off With A Purchase of $20 or More-Mexquite

06/30/2016 04:40PM ● Published by Mark Mendelsohn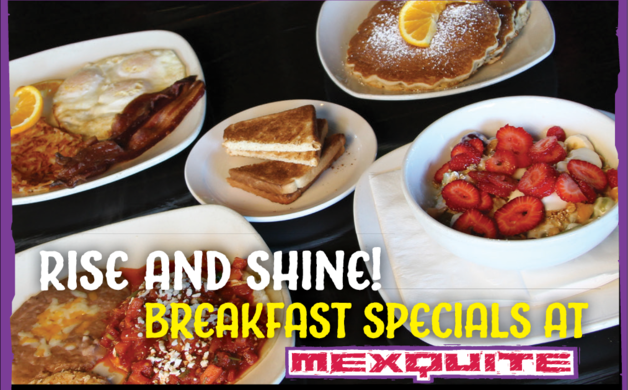 Gallery: Mexquite [1 Image] Click any image to expand.
Welcome to Mexquite
At Mexquite, we take pride in serving our guests authentic Mexican dishes made with the finest ingredients available at reasonable prices. We offer delicious daily lunch specials, so come relax in our comfortable outside patio and enjoy our signature Margaritas such as the Folsom Margarita. We are committed to the spirit of hospitality and providing a family-friendly atmosphere.
A friendly staff, loyal patrons, delicious Mexican food and festive atmosphere have contributed to Mexquite being Voted, Style Magazine's "Favorite Mexican Restaurant" four years in row in 2008, 2009, 2010 and 2011. Additionally, the Folsom & El Dorado Telegraph Newspaper awarded Mexquite the "Best of the Best Mexican Restaurant" in 2010 and 2011.
Mexquite invites you to relax, enjoy a tasty dinner, select from over "100" Tequilas for your fresh flavorable Margaritas made with Agave Nectar and fresh squeezed lime juice…sip your Margarita in the beautiful outdoor patio.
Mexquite is family owned by Claudia and Carlos Vazquez and we are delighted to have the opportunity to share our Mexican culture and heritage with the community of Folsom.
Muchas gracias, mi casa es su casa!
Dining
Resturants
Mexican Food
Tequila
Tequila Lounge