10% Off Dine-in or Take Out at Lotus 8

06/30/2016 02:04PM ● Published by Mark Mendelsohn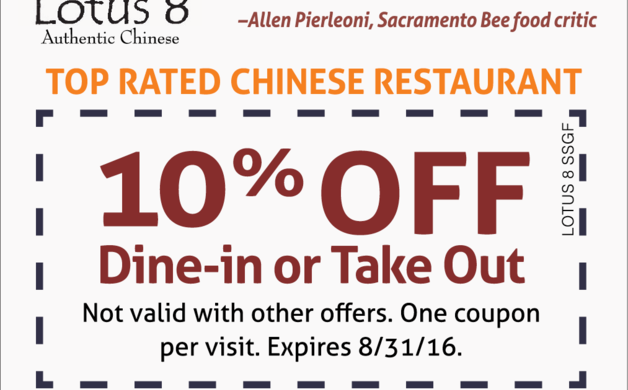 Gallery: Lotus 8 [1 Image] Click any image to expand.
At Lotus 8 , we are creating our own story. A new culinary story. We named our restaurant by combining a beautiful flower and a lucky number. With this same philosophy, our kitchen chefs created their own interpretation of modern Chinese Cuisine. By using both traditional and new cooking techniques and experimenting with various ingredients from around the world, our innovative approach brings a perfect harmony to all of our dishes, and most importantly still maintains the true authenticity of traditional Chinese flavors.
We are dedicated to bring the best dining experience to your table. Join us. Let's write a new page of Lotus 8 story together.
Dining
Chinese
Chinese Resturant